Pato's Painting
For More Information:


971.645.1212
Residential Painting Company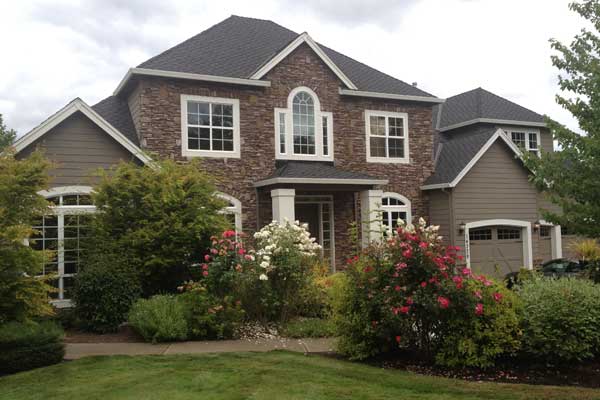 When having residential painting done, you can trust in the professional from Pato's Painting. With Pato's Painting on the job, you can be assured that you will receive highest quality service, using only the best practices, equipment and paint. Pato's Painting has 14 years local experience providing quality residential painting throughout the willamette valley and knows the best processes and painting equipment to use to not only provide outstanding results when finished but to results that best withstand the North-West weather. With the professional painters at Pato's Painting and the high quality paint and equipment equals a higher quality finished product that you and your family will be able to enjoy for years to come.
Exterior Painting
Pato's painting company will handle your exterior residential painting. This service includes any new home build or enhancing the exterior of your current home. We are skilled and experienced in painting any surface to your exact qualifications and sure you will be pleased with the outcome.
One year warranty on all exterior painting jobs
Power Wash to all home's exterior surfaces
Re-caulk all areas that may need such repairs
Mask all windows and non-painted surfaces
Complete preparation and clean up
Work with Pato's Painting for your residential painting job to turn your home into a showcase all your neighbors will admire.
Interior Painting
As well as exterior painting, Pato's Painting offers interior residential painting services that outshine competition. Pato's Painting will arrive at your home, providing you an in home estimate and walk you through the entire painting process. Upon starting the job, our experience painting technicians will prepare and mask all of your interior windows and surfaces to provide a clean area for our residential painters to work. We'll ensure no unwanted evidence of our presence is found other than a beautiful and quality paint job. Our licensed and bonded company will complete all necessary preparation, painting, and clean up to provide you the best results.
Interior Walls
Ceiling
Base Boards
Interior Doors
Cabinets
Window Seals
Trimming
Pato's painting company will modify our services to provide a painting job to meet your exact specifications. Contact our company today at 971.645.1212. We will be happy to provide the expert painting job you require and all the help you need.
Contact Us
Testimonials
We often admire your professional work in our home. Thanks for doing such a great job.
-Art & Juliet
Pato's Painting painted our interior doors and they are flawless. Much higher quality than I could of done myself.
-Jason & Fran